Used Boats:
47
Adverts Displaying:
1
-
10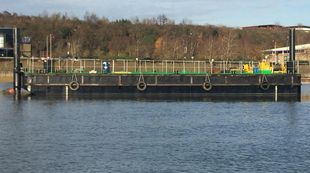 Built in 1963 in The Netherlands this pontoon is available to purchase or hire. She has 19m Spuds which can be lifted with its own winches. 20 mile YDSA coding. She has a 35kva Dale Generator powered by an air cooled Perkins 6354 diesel engine. The generator provides AC power to the on board winches etc. There is a crews welfare area and stowage area to the port and starboard sides of the centreline water ballast tank which holds approx 70,000 litres, which could be used to carry diesel. Survey and Valuation, February 2017 available on request,...
read more
Year:
1963
Length:
24.95m
Location:
Kent UK
Price:
£150,000

View Details
Kent Marine. Owner/Skipper has over 20 years experience. If you have bought your dream home or even a working vessel and it is some way away from your mooring we can tow you or even accompany you if you are not sure of the engine. Just ask for details. Bostonian: Single screw R/H propeller Rudder type: Plate semi-balanced type LOA: 21 Beam: 6m Draught: 2.7m Gross Tonnes: 50 Displacement: 110 Tonnes Air draft: 6.8m HP: 620 Kw: 462 Bollard Pull: 8 Tonnes Speed light condition: 10 Kts Range: 800 nm ...
read more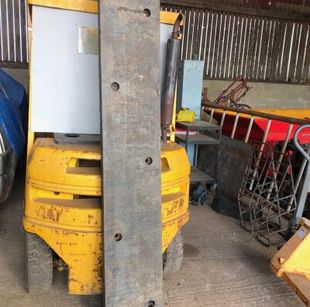 Four Rubbing Plates/Fendering. Made of Super Slide. 2 1/2" thick x 8ft 4ins long x 14 1/2 ins wide. Pre drilled and counter sunk. Used but in very good condition....
read more
Length:
8' 4"
Location:
East Yorkshire UK
Price:
£500

View Details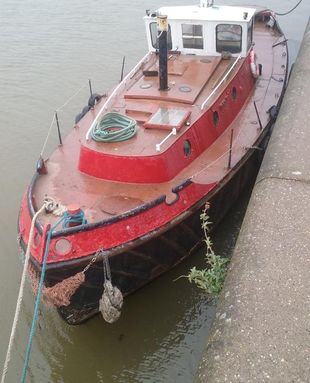 48ft x 9ft 6ins x 4ft 9ins. Powered by Leyland 6 cylinder 250hp inboard engine. 2 berth. Gas alarm, Fire Pumps, Water level alarm. Both 12 and 240v electrics. Deck lights. Recently been lived aboard and now has a wood burner stove....
read more
Length:
48'
Location:
East Yorkshire UK
Price:
£10,000

View Details
Built by Joseph Scarr in 1910 Sheffield size 61ft 6ins x 15ft 6ins. Has been sold but the owners circumstances have changed due to ill health. Many photos available of the welding done whilst on the slipway. Please ask. Originally used by the Waterways Museum/Sobriety Project which has sadly gone out of business. Sobriety was used as a residential and day trip boat along the canals and has accommodation for ten passengers and two crew. Powered by a JCB Mermaid, 4 cylinder Type J444, 84 hp which was fitted in 2008, also in 2008 the propeller and rudder were repaired and a new tail shaft fitted....
read more
Year:
1910
Length:
61' 6"
Location:
East Yorkshire UK
Price:
£75,000

View Details
Built in 1989,Margo has four berths, a two burner stove and grill, a two bottle gas locker, a chart table, plenty of stowage including a wet locker, a folding table which stows away and a portaloo toilet. There is a Yamaha MD2 inboard diesel engine. She comes with: A jib, staysail, main, cruising chute and spinnaker VHF Radio (ICOM M505) Domestic radio (VHF MW LW) Raymarine self steering Reliable windvane self steering AIS rudder Clipper Navtex Meotoman GPS Garmin Plotter Barometer 2 Perry lifebuoys, one with a light MOB (beacon) with flag EPRIB Accusat 0 ...
read more
Year:
1989
Length:
27'
Location:
Northumberland UK
Price:
£5,950

View Details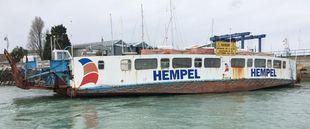 Dimensions: L.O.A. : 34.4424 m with Prows raised L.B.P. : 26.6700 m Pontoon length Breadth : 12.8016 m overall Depth amidships : 2.5908 m to vehicle deck Depth at ends : 1.8288 m to vehicle deck Draught loaded : 1.3716 m Full Load Displacement : 233.691 tonnes Length of carriageway : 30.1752 m between gates Breadth of carriageway : 7.4676 m midships Breadth of carriageway : 3.8862 m between gates Description: Last full survey in 2016. The existing floating bridge was built in 1975 and came into service in 1976; through its 40 year life it has operated 18 hours a day, ...
read more
Year:
1975
Length:
26.5m
Location:
Hampshire UK
Price:
£40,000

View Details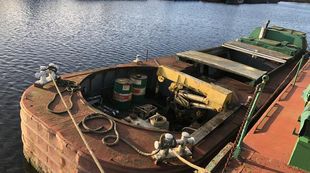 Powered by a Cummins 6B 90hp engine with a new PRM Gearbox. Terlescopic reach crane 1 tonne at 20ft. Ideal size to convert to houseboat. TRY AN OFFER...
read more
Length:
62'
Location:
East Yorkshire UK
Price:
£24,950

View Details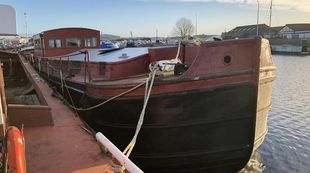 Built by Dunstans at Thorne approx 1954 and powered by a running Leyland 6 cylinder 120hp engine. Hydraulic Steering on Joystick. Large Deck Saloon. Hold is studded out. Access from deck down companionway to half landing and then through door to floor level and also companionway access to the hold from deck saloon.16 Portholes, Pigeon box with opening lid, 2 sky lights. Bifolding doors. Anchor and Winch. Hull freshly painted and new annodes fitted....
read more
Year:
1954
Length:
97'
Location:
East Yorkshire UK
Price:
£54,950

View Details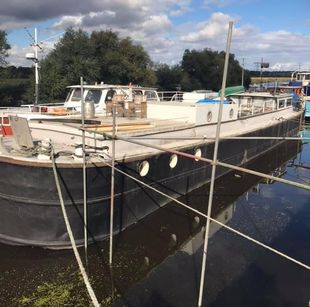 Built in 1957 by Hargreaves this 85ft x 17ft 6ins well converted barge is now up for sale. She has a Lister JP3 engine (which needs attention). Good size galley with stainless steel sink/drainer, cooker, fridge, washing machine, lots of cupboards and plenty of work surfaces. There are two bedroons. Good size lounge with solid fuel stove. Bathroom has sea toilet, wash hand basin and double shower. Survey 2016 with all recommendations done. Safety certificate June 2022. 240v electrics. 500 litre water tank. There is a brand new Wolseley boiler with radiators and pipework - never been opened! whi...
read more
Year:
1957
Length:
85'
Location:
West Yorkshire UK
Price:
£45,000

View Details